Elite: Dangerous
Article published 16th October 2015, 22:26 by Talarin and last updated 16th October 2015, 22:26
And this is why you don't mess with AI
One player's unfortunate clash with their VoiceAttack AI helper.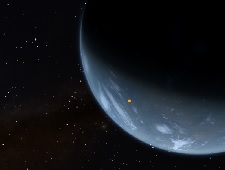 Comments
31st August 2016, 11:15
Flash
I love this and one day I will get the time to set it up properly and play.

My favourite line from the AI is "That's Right, now fuck off, l o l "

Genius, they need to start building this sort of stuff in to games.
You may not post comments