Left 4 Dead 2
Article published 9th April 2019, 18:51 by Talarin and last updated 9th April 2019, 18:51
Left 4 Dead creators announce Back 4 Blood
Turtle Rock Studios, the mob who created Left 4 Dead, are revisiting their cooperative zombie-shooting days in Back 4 Blood, a name which seems a clear a statement of intent.

h/t: Rockpapershotgun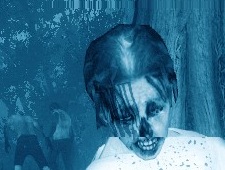 See
https://www.rockpapershotgun.com/2019/03/14/left-4-dead-creators-announce-back-4-blood/
Turtle Rock Studios, the mob who created Left 4 Dead, are revisiting their cooperative zombie-shooting days in Back 4 Blood, a name which seems a clear a statement of intent. Expect to shoot a load of zombies together with your pals, though Turtle Rock are keen to stress that they want Back 4 Blood to be more than just Left 4 Dead with a new name. Today's announcement is mighty vague, without even a logo to show for it, but they do hint that it's got some new tricks. No, it's not a battle royale game.
Publishers Warner Bros. claim in today's announcement that Back 4 Blood "marries the best of what made the co-op zombie shooter so successful with new features and state-of-the-art technology."
Comments
15th April 2019, 11:12
Bisilicum
Now that sounds interesting!
12th June 2019, 10:01
Flash
Yup, It's been so long since we played Left For Dead now that that would probably feel like a new game though!!!
You may not post comments