Left 4 Dead 2
Latest Articles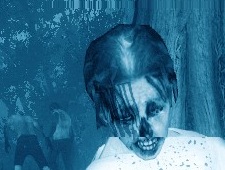 Left 4 Dead creators announce Back 4 Blood
Turtle Rock Studios, the mob who created Left 4 Dead, are revisiting their cooperative zombie-shooting days in Back 4 Blood, a name which seems a clear a statement of intent.

h/t: Rockpapershotgun Comments: 2

Update Released
An update has been released for L4D2. Update after the break...

Lowstress defeat Red Army to take series
Lowstress defeated the friendly Comrades 2387-2003 on The Parish, taking the series score to 4-1 and beyond the reach of a RA comeback.

Red Army even series on Dark Carnival
Red Army take the L4D2 series to 1-1 with another close game against Lowstress Comments: 3

Reds splattered all over Dead Centre
Lowstress took on Red Army in the opening fixture of what will hopefully be a run through the maps of the game. Updated with Red Army match report.
Top Ranked Players for Left 4 Dead 2
About this game
Left 4 Dead 2 is a cooperative first-person shooter game. It is the sequel to Valve Corporation's award-winning Left 4 Dead. It will build upon the cooperatively focused gameplay of the original and uses Valve's proprietary Source engine, the same game engine used in Left 4 Dead. The game made its world premiere at E3 2009 with a trailer during the Microsoft press event.

Like the original, Left 4 Dead 2 is set during the aftermath of an apocalyptic pandemic, and focuses on four survivors fighting against hordes of the infected. The survivors must fight their way through levels, interspersed with safehouses that act as checkpoints, with the goal of reaching a rescue vehicle at the campaign's finale. The gameplay is procedurally altered by an artificial intelligence engine dubbed the "Director" that monitors the players' performance and alters the scenario to provide a dynamic challenge for the players as they progress. Several new features will be introduced, such as new types of infected, melee weapons, and a story-arc that connects each of the game's five campaigns together.

The game has attracted an unusually high volume of pre-release controversy. It has received a combination of positive, negative, critical, and community reactions. John Walker of UK-based gaming website Rock, Paper, Shotgun has theorized that this is due to higher expectations for Valve, due to the perception of its status as an industry leader. There also have been concerns about the game's graphic content, as seen from the alterations made to the cover art as well as the refusal of classification by the Australian Office of Film and Literature Classification for the unmodified edition.
Useful Downloads
Coming Fixtures
No events found
Game Info
This is an online multiplayer game.
Released: 17th November 2009
Rated at 9.17 out of 10 by us