Star Wars: The Old Republic
Latest Articles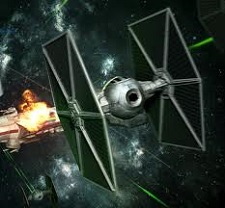 Finally some Star Wars
Customize your own starfighter !

Game 1.3 is released!
The force is with Bioware, if not Talarin's poor hard disk drive

Release date announced
Late last month, Bioware and Lucasarts announced the release date for Star Wars the Old Republic. More recently, they have started the ball rolling on their bulk testing program...

Pre-Orders open
Bioware announce that pre-orders for their forthcoming Star Wars MMORPG are now available, but editions are starting to run low...
About this game
The upcoming Star Wars MMORG from EA/Bioware, scheduled for release in Q4 2011.
Useful Downloads
Coming Fixtures
No events found
Game Info
We are recruiting for players.
This is an online multiplayer game.
Released: 22nd December 2011
Rated at 7.00 out of 10 by us