Borderlands
Latest Articles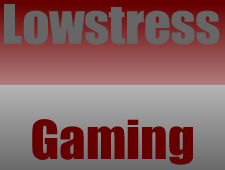 DLC #2 Out Soon. (Trailer)
JoyStiq have the exclusive trailer.

Borderlands DLC Coming Soon.
"Borderlands' Undead DLC Coming Nov. 24"

Console Versions Get A Patch. (1.01)
Both the PS3 and Xbox 360 builds of Borderlands have been patched.
About this game
Borderlands is a science fiction role-playing shooter (a first-person shooter with RPG elements) that was developed by Gearbox Software for Microsoft Windows, Xbox 360 and PlayStation 3.
The console versions of the game were released in North America on October 20, 2009, and were released in PAL countries on October 23. The Windows version was released on October 26 for North America and then on October 29 for the rest of the world.
The game was first revealed in the September 2007 issue of Game Informer magazine.
Useful Downloads
Coming Fixtures
No events found
Game Info
We are recruiting for players.
This is an online multiplayer game.
Released: 23rd October 2009
Rated at 8.00 out of 10 by us
Recent Fixtures
No events found