Company of Heroes
Latest Articles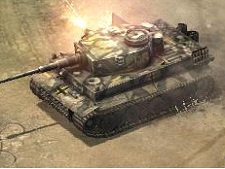 December patch
Relic have released a major balancing and content patch for COHO. Details after the break...

Beta Launcher Update
Quick news on a update released yesterday.

The best free game ever?
Talarin re-hashes a post by Pete to encourage people to try this game, quite possibly the best free RTS ever!
Top Ranked Players for Company of Heroes
About this game
Useful Downloads
Coming Fixtures
No events found
Game Info
We are recruiting for players.
This is an online multiplayer game.
Released: 1st September 2010
Rated at 9.17 out of 10 by us