MAG (PS3)
Latest Articles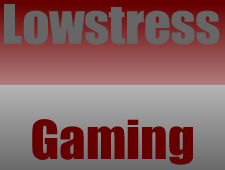 Free DLC Incoming.
Maybe you should start reading KOTAKU too... but that's extra work. You're one click away from a copy + paste. Comments: 3

Strangely Addictive Despite A Few Flaws.
Pete takes a 10 minute break from MAG to review MAG... then he's going back on MAG.
About this game
MAG, previously titled MAG: Massive Action Game, is a multiplayer-only first-person shooter. Exclusively for the PlayStation 3, developed by Zipper Interactive. The game was announced at Sony's E3 2008 press conference. Various subtitles were being considered for the game, including MAG: Shadow War, MAG: Zero, MAG: Global Assault and MAG: Final Hour. The game was released in North America on January 26, 2010, Europe on January 27 and the United Kingdom on January 29. It was released in Australia and New Zealand on February 11, 2010.

The game uses a new server architecture[9] to support online battles with up to 256 players, with users divided into 8-player squads, with 4 squads forming a platoon, and 4 platoons forming a company. Each squad is led by a player who has advanced through the game's ranking system. Character statistics and development also increase with frequent gameplay. The players most advanced in rank are able to either direct the battle or participate directly in combat.

Basic battles take place within ongoing, faction-based campaigns to encourage the player to actively play. The game's E3 unveiling trailer featured large landscapes, tactics such as air strikes and parachuting, and a variety of vehicles, from tanks and APCs to airplanes.

Players are able to customize the face, voice, and armor of their characters, as well as what weapons and kit they carry into battle. In game, the player can level up to 60 on any faction. After unlocking this, they may create a new soldier on another faction.
Useful Downloads
Coming Fixtures
No events found
Game Info
This is an online multiplayer game.
Released: 27th January 2010
Recent Fixtures
No events found