Call of Duty: Modern Warfare 2
Latest Articles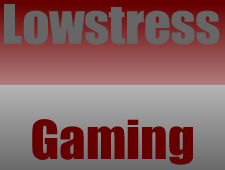 MW2 Spreading "Infection" Via Xbox Live.
Once again Modern Warfare 2 hits the news sites for being buggy and problematic... and getting you banned from Xbox Live.

Pete reviews Modern Warfare 2 (PC).
I think 11 gig is my personal record for a game install.
About this game
Call of Duty: Modern Warfare 2 (also referred to as simply Modern Warfare 2) is a first-person shooter video game developed by Infinity Ward and published by Activision for Microsoft Windows, PlayStation 3, and Xbox 360. Officially announced on February 11, 2009, the game was released worldwide on November 10, 2009. It is the sixth instalment of the Call of Duty series and the direct sequel to Call of Duty 4: Modern Warfare, continuing along the same storyline.

Call of Duty: Modern Warfare 2 was released in conjunction with two other Call of Duty games: Call of Duty: Modern Warfare: Mobilized for the Nintendo DS, and Call of Duty: Modern Warfare: Reflex, a port of Call of Duty 4 adapted by Treyarch for the Wii console. In addition, a comic book series based on one of the game's characters will also be produced, entitled Modern Warfare 2: Ghost.
Useful Downloads
Coming Fixtures
No events found
Game Info
This is an online multiplayer game.
Released: 10th November 2009
Rated at 8.50 out of 10 by us
Recent Fixtures
No events found