Pro Evolution Soccer 2011
Latest Articles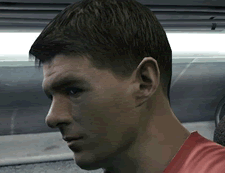 PES2011 League starts
After months of getting it right, we've finally launched our first Lowstress PES2011 competition.
About this game
Pro Evolution Soccer 2011 (PES 2011) is a football video game in the Pro Evolution Soccer series being developed and published by Konami with production assistance from the Blue Sky Team.

The game was announced on 9 February 2010 and has been released on the PlayStation 3, PC and Xbox 360 on 30 September 2010 in the European Union and 8 October 2010 in the United Kingdom, with the versions of Wii, PlayStation 2, and PlayStation Portable being released soon after, in October to November.

The UEFA Champions League and UEFA Europa League will feature within the game, and for the first time in the series, CONMEBOL's Copa Libertadores and UEFA Super Cup will be fully licensed.
Useful Downloads
Coming Fixtures
No events found
Game Info
This is an online multiplayer game.
Released: 1st October 2010
Rated at 8.25 out of 10 by us