Star Trek Online
Latest Articles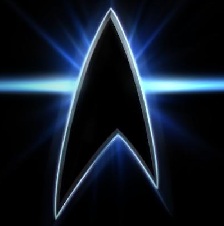 To boldly go...
After having a rest from the frankly monotonous Star Trek Online, Talarin re-visits the game to see what differences the two expansions released so far have made.

Demo + Winback Weekend
Are STO players bored after only 3 months of release?

Battle The Borg
Here's the trailer for Star Trek Online's first major content update, in which the Borg decide to give the whole Borg Queen thing another try, since it worked out so well the last time. Comments: 1

Buddy Keys now available
Cryptic announce the start of a "buddy" programme in order to try to tempt souls into STO.

Star Trek MMO Log.
One of the Kotaku writers has started an MMO Log of Star Trek Online, a 4 part weekly series leading up to their (his?) review of the game. Comments: 1
About this game
Star Trek Online, often abbreviated as STO, is a massively multiplayer online role-playing game (MMORPG) developed by Cryptic Studios based on the popular Star Trek series created by Gene Roddenberry. The game is set in the 25th century, 30 years after the events of Star Trek: Nemesis. Upon its completion, Star Trek Online will become the first massively multiplayer online role-playing game within the Star Trek franchise. On November 9, 2009, a release date of February 2, 2010 was announced.
Useful Downloads
Coming Fixtures
No events found
Game Info
This is an online multiplayer game.
Released: 5th February 2010
Rated at 6.50 out of 10 by us
Recent Fixtures
No events found