World of Warcraft
Latest Articles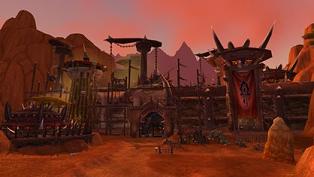 World of Warcraft becomes 'Free'
Blizzard Entertainment announces that genre-leader will become free to play to level 20, following in the footsteps of other large franchises... Comments: 2

Upcoming Class Changes
Good News for Beast Master Hunters, Arcane Mages + Unholy Death Knights!

Hotfixes For Jan 3rd
Here's what was changed/patched during the last restarts. (Date reflects US realm restart date.)

Hotfixes For December 21st
Here's the patch notes for this weeks patch.

Blizzard Acknowledge Their New MMO
Great news for Dave as it's "Next Gen". No seriously, that's what Blizzard said. Clicky the linky for info-y.
About this game
World of Warcraft, often referred to as WoW, is a massively multiplayer online role-playing game (MMORPG) by Blizzard Entertainment. It is the fourth released game set in the fantasy Warcraft universe, which was first introduced by Warcraft: Orcs & Humans in 1994. World of Warcraft takes place within the Warcraft world of Azeroth, approximately four years after the events at the conclusion of Blizzard's previous Warcraft release, Warcraft III: The Frozen Throne. Blizzard Entertainment announced World of Warcraft on September 2, 2001. The game was released on November 23, 2004, on the 10th anniversary of the Warcraft franchise.

The first expansion set of the game, The Burning Crusade, was released on January 16, 2007. The second expansion set, Wrath of the Lich King, was released on November 13, 2008. The third expansion set, Cataclysm, was announced at BlizzCon 2009.

With more than 11.5 million (December 2008) monthly subscriptions, World of Warcraft is currently the world's most-subscribed MMORPG and holds the Guinness World Record for the most popular MMORPG by subscribers. In April 2008, World of Warcraft was estimated to hold 62 percent of the massively multiplayer online game (MMOG) subscription market.
Useful Downloads
Coming Fixtures
No events found
Game Info
This is an online multiplayer game.
Released: 11th February 2005
Rated at 7.80 out of 10 by us