Who is Lowstress?
Lowstress is not a die-hard, deadly serious, must win at any costs sort of clan. We're a group of like-minded individuals who enjoy playing online games together. If success comes from our efforts then that's all well and good. If not then that's fine too. As long as we enjoy ourselves along with the people we play alongside.
We play a selection of games, from Half-Life 2-based games like Left 4 Dead, Counter-Strike Source and Day of Defeat to Eve Online, Pro Evolution Soccer and World of Warcraft.
Games
Competitions
Game Articles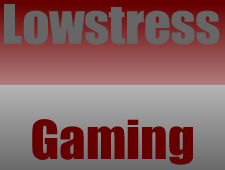 The Beldross War
In the year 2248, an offshoot of Humanity takes it's first steps in an Interstellar war in the defense of a species we don't really like very much.

Chaos in Liaedin
Mass war breaks out in the Liaedin system Comments: 2

And this is why you don't mess with AI
One player's unfortunate clash with their VoiceAttack AI helper. Comments: 1

A day in the life of a space hauler
All that fuss over 18 tons of coffee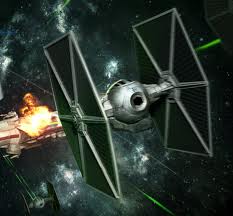 Finally some Star Wars
Customize your own starfighter !
Coming Events
No events found
Recent Results
Recent Games